Here are all the known "minor" game about Slender on iPhone/iPad. 
Slenderman: Unknown Chronicles
Trapped in your bunker for unknown reasons, you find your battery stock pile running dangerously low. You are now forced to venture into the unknown to seek more energy for your precious lamp. Gather as many batteries as you can and quickly return to the bunker.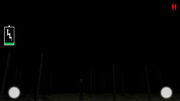 Slender Man Pro
Just picking pages.
Slender Man Classic
You are in a strange place, like a warehouse. You have to collect all of the hidden page is not ranked Slender.
X-Slender
You have to escape from the forest, collecting pages. But the main thing - beware of Slender.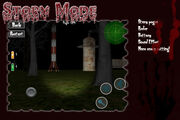 Slenderman: Lost Children
This game is based on a true story of local case of the urban legend and "Der Großmann"(Slenderman) myth. You need to collect 6 pages.